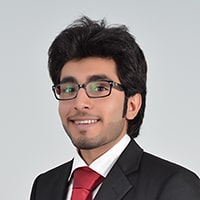 Essa Alfan is Bahraini Web Developer & Designer who began his career in 2014. Essa is a Computer and Technology enthusiast from an early age. After graduating with a B.Sc. in Computer Science from University of Bahrain, Essa specialized in WordPress Development & SEO at Keynotes Consultants and OnePointSix, where marketing met technology.
Services

RESPONSIVE WEB DESIGN
I build responsive websites capable of adapting to any device.

E-COMMERCE
Start your eCommerce website now, and watch your sales grow.
CMS
Self-manage your website easily with the latest content management system.
SEO & ANALYTICS
Increase visibility and drive sales through search engine optimization.
AGENCY PARTNER
Providing web development solutions where it might be lacking in-house.
DIGITAL CONSULTING
I'll help you establish and optimize your business' digital infrastructure.

IT Courses Instructor
Learn how to write a code whether in C++, Java, Web Apps or even Programming Concepts.

EMAIL SOLUTIONS
Email, Calendar, Contacts, Task Management, Spam and Virus Protection.
Work Process