Essa Alfan
Hi, I am
Essa Alfan
I am a freelance developer.
About me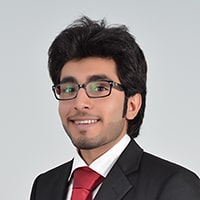 Essa Alfan is Bahraini Web Developer & Designer who began his career in 2014. Essa is a Computer and Technology enthusiast from an early age. After graduating with a B.Sc. in Computer Science from University of Bahrain, Essa specialized in WordPress Development & SEO at Keynotes Consultants and OnePointSix, where marketing met technology.
Services

RESPONSIVE WEB DESIGN
I build responsive websites capable of adapting to any device.

E-COMMERCE
Start your eCommerce website now, and watch your sales grow.
CMS
Self-manage your website easily with the latest content management system.
SEO & ANALYTICS
Increase visibility and drive sales through search engine optimization.
AGENCY PARTNER
Providing web development solutions where it might be lacking in-house.
DIGITAL CONSULTING
I'll help you establish and optimize your business' digital infrastructure.

IT Courses Instructor
Learn how to write a code whether in C++, Java, Web Apps or even Programming Concepts.

EMAIL SOLUTIONS
Email, Calendar, Contacts, Task Management, Spam and Virus Protection.
Work Process
Resume
Feb 2017 – Current
TECHNICAL MANAGER
Skiplino Technologies
Web Development using NodeJs.
MongoDB & RethinkDB.
AngularJs.
Development of Skiplino QMS.
May 2016 – Feb 2017
WEB DEVELOPMENT & DESIGN
Freelancer
Creative & passionate to design all kind of websites of any sizes!
Like a Blog or Personal Website, Business Website, eCommerce, Job Board, Business Directory, Question & Answer Website, Non-Profits and Religious Websites, Portfolio Websites, Online Communities, Coupon Website, Auction Websites, Multilingual Websites, Knowledge-base / Wiki Websites, Pod-casting Websites or Photography Websites. Just everything!
Feb 2015 – Apr 2016
WEB DEVELOPER
Keynotes Consultants | OnePointSix
WordPress Development & SEO.
Social Media Marketing & Management.
Servers Management & Hardware Maintenance.
Project Management & Leading.
Jul 2014 – Sep 2014
SOFTWARE ENGINEER
Garmco
Software Engineer trainee.
ASP.NET & SQL Server.
2015
Computer Science
University of Bahrain
I studied Computer Science at UOB. I've a very well understanding of programming concepts and data structures. Applying creative software engineering methods to deliver any type of projects efficiently.
TESTIMONIALS

Eman Bu-Rashid
CEO / Keynotes Consultants
Essa is a top notch web designer and developer and couldn't be any happier with the work he's done for us and for my clients. He's capable of transforming old outdated graphics, fonts, etc. into modern and incredibly attractive sites. I can say that he has a perfect mix of left and right brain. When discussing projects, you will immediately be impressed with how easy he is to communicate with—just real, down to earth, believable person who doesn't talk over your head with tech jargon. He listens and spends ample time to understand your strategy, your message and your products and services, as well as making sure the site layout was appropriate to fit your brand elements. He's capable of pulling off some very tricky programming feats to get the site to do what you want, while not losing sight of the need for superb, modern aesthetics.

Mirna Almaz
CO-FOUNDER / The Little Design Shop
Essa has and will always be my go to guy. It was a pleasure working with him in the studio and hiring him when he was a fresh graduate was the best decision I ever took. All projects given to him were delivered on time and in tip top shape. He never disappointed. Understands requirements and always knows the top trends in the market. No project is too tough for Essa. I recommend him to all my clients and love working with him. Wishing him great success and hope to work on more and bigger projects together.
Contact
Let's Socialize
Reach Me
Drop Me A Line